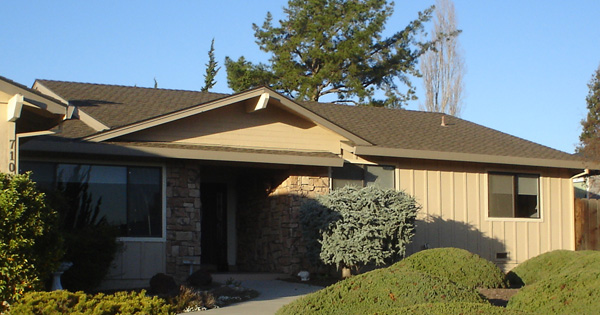 Whether your roof is old, damaged, or just not your style, our trusted professionals are the roof installation experts of choice in Hollister CA, Gilroy CA, and Morgan Hill CA. 
We understand that a roof installation cost or a roof replacement cost is a concern for our customers. 
We want to assure you that when you call Hollister Roofing, the investment you make for your home will be quality work and that your roof replacement will last for decades to come. 
When you're in need of a residential roof replacement, it's not uncommon for handy home-owners to explore the option of installing a roof themselves.
But what you may not realize, is that a roof replacement that is done improperly can cost you significantly more money and grief in the long run. 
Not only can installing your roof on your own be quite hazardous, but unless you have plenty of experience you might miss serious issues that need to be addressed.
Even if a new roof looks good aesthetically, it may be hiding damage just beneath the surface.
If problem areas aren't addressed, you risk leaks, water damage, and rot. 
And on top of it all, the majority of roofing material manufacturers won't guarantee materials that aren't installed by a professional.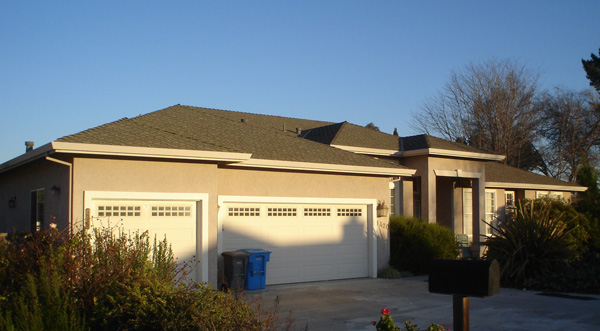 In otherwards, a DIY job means you void your warranty. 
Luckily, our trusted roofing contractors have 30 years of experience doing roof installations and roof replacements. 
There's not a job that we can't handle, no matter your home or roofing materials of choice.
We professionally install:
Owens Corning™ Roofing Platinum Preferred Contractor
Hollister Roofing is an Owens Corning™ Roofing Platinum Preferred Contractor. This means we have met incredibly strict standards for our professionalism, work quality, business stability, and customer service. 
We are the only contractors that can offer Owens Corning 's best warranty and represent less than 1% of roofing contractors in the USA.
Owens Corning™ System Advantage® Platinum Roofing Limited Warranty
We believe one of the biggest bonuses of hiring us to handle your roof installation or roof replacement is the unique Owens Corning™ System Advantage® Platinum Roofing Limited Warranty that we provide.
This warranty not only provides the strongest coverage, it also covers workmanship for life (as long as you own your home).
Our Roof Installation And Roof Replacement Process
Hollister Roofing continues to provide high quality work because our contractors are extremely thorough on each job we take on. 
We believe our attention to detail and ability to evaluate your entire home saves our customers time and money in the long run.
Before starting any job, our roofing professionals carefully inspect the condition of both your roof and your home structure in order to get a holistic picture of your actual roofing needs. 
In this way, our team is able to determine the best products and course of action to take while always keeping your budget in mind. 
We also provide valuable advice on gutter systems, attic ventilation and insulation, and more. 
Roof Replacement Cost & Roof Installation Cost
If you have questions about what a roof replacement or installation would cost for your home, our friendly staff would love to speak with you. The quotes and estimates we provide are always FREE, with no obligation to hire us. 
Contact Hollister Roofing for a FREE quote today.